Industry
Best of NAB 2022
The Best of Show awards at the 2022 NAB Show recognize innovation and excellence in new, recently introduced, and pending products and services for professional AV products and solutions. Winners are evaluated on site at the NAB Show from among submitted products.
Audio
Tech Roundup: Acoustics and Sound Masking
While a sound signal is in a wire it can be manipulated in an infinite variety of ways. It can be run through walls, equalized, adjusted to any power level, and literally wrapped around a finger. But once that...
The Wire
Join The
[email protected]
The [email protected] is a free self-publishing platform for AV pros where you can draw attention to your installations, content, sizzle reels, thought leadership, blog posts, press releases, videos, and social media. Get your news and work in front of...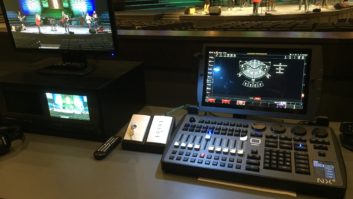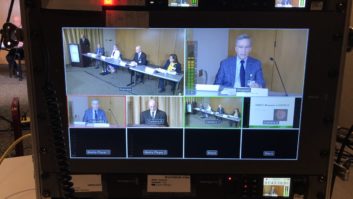 Industry
The Case for Dante and Open Standards
Excerpted from "The relationship between Dante, AES67 and SMPTE ST 2110" As of September 2019, all pieces of Audinate's SMPTE ST 2110 implementation were publicly available. This also updates...
Industry
InfoComm Best of Show 2021
The annual Best of Show Awards honor products that displayed in-person at InfoComm 2021. They were judged on site by AV experts from submitted products. A special congratulations to...
ProAV Today
Samsung Display to close LCD business
As reported by The Korea Times sources claim Samsung Display will stop producing LCD panels as soon as next month. The business unit called Samsung Display is about two decades old and was formed to produce the panels used...
Stay Connected
Sign up for Sound & Video Contractor Magazine, the Daily eNews, and follow us on social media for breaking news and analysis of AV products and technology. Unsubscribe anytime.