Entertainment
KVM At Work
As KVM becomes increasingly capable and IT-friendly, the applications continue to diversify whether for work or play. Museum KVM The Indiana State Museum is located in Indianapolis within White River State Park. The museum houses 70,000 square feet of...
Products
ADDERLink ipeps+.
In February Adder, introduced multi-head support to its leading remote access KVM solution, the ADDERLink ipeps+. At a time when organizations need to adapt and embrace offsite access to critical IT systems and networks, Adder's ipeps range of remote...
Markets
Case Study: Life Church, FL
Life Church, an outreach-driven church in Wesley Chapel, Florida, has installed Analog Way's Pulse 4K multi-layer video mixer and presentation switcher to power a new LED videowall in the sanctuary. A new product from Analog Way, the Pulse 4K...
Products
ADDERLink INFINITY 4000 Series
Adder Technology has added new features to its multi-award-winning ADDERLink INFINITY 4000 series. Available to all new and existing users, the updates include HDR10 support and touch control functionality, while also giving customers who are new to, or exploring...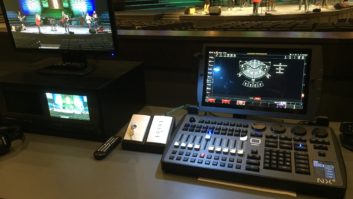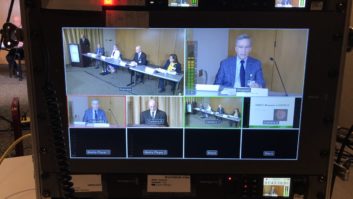 Industry
Virtual Presence
In June, Almo Professional A/V announced an exclusive partnership with ARHT Media. The company is the global leader in the development, production and transmission of high-quality, low latency hologram...
ProAV Today
How Disney's lightsaber patent works
UPDATE: Here's the teaser video for what to expect when you get your hands on a lightsaber. Disney announced today that the prop will be part of its new Star Wars-themed hotel at Walt Disney World . The Star Wars:...
Stay Connected
Sign up for Sound & Video Contractor Magazine, the Daily eNews, and follow us on social media for breaking news and analysis of AV products and technology. Unsubscribe anytime.