Industry
Open Mic: Software Matters
Systems contractors are still learning about and understanding all that digital signage can do. It's no longer a novelty, but rather, a dynamic medium for information that creates an entertaining, immersive experience—and sometimes a steep learning curve for technicians...
Flatscreens
Dell UltraSharp 5K Monitor
Debuting at CES 2021 and receiving an Innovation Award there, the Dell UltraSharp 40 (U4021Q) claimed the spot of the world's first 40-inch ultrawide curved monitor with a 5120×2160 resolution, also known as 5K2K or WUHD. With a 21:9...
Flatscreens
Chief TiLED
Earlier this year, Chief announced white-glove direct view LED installation services for its Chief TiLED Video Wall Mounting System. The company says it recognizes risk mitigation is always top of mind when it comes to dvLED installations. From selecting...
Flatscreens
Absen Acclaim Pro
The A27 Pro MiniLED comprises the 1.27mm pixel pitch A2712 Pro and the 1.58mm pixel pitch A2715 Pro. Both have 600 nits brightness, a refresh rate of 1920-3840 Hz, and 14-bit color. Both are a standard size at 27.5"...
Flatscreens
Planar DirectLight Ultra Series
In June, Planar launched these premium fine pitch LED video wall displays that offer always-on, high performance, high-resolution display experiences at the finest pixel pitches from 0.6 to 0.9 millimeters for mission-critical and refined applications from control rooms to...
The Wire
Join The Wire@SVConline
The Wire@SVConline is a free self-publishing platform for AV pros where you can draw attention to your installations, content, sizzle reels, thought leadership, blog posts, press releases, videos, and social media. Get your news and work in front of...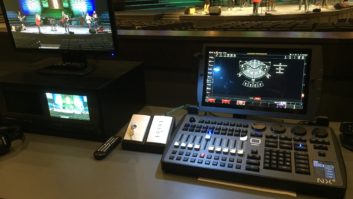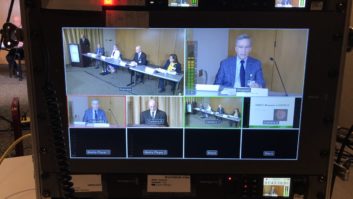 Industry
Best of Market '21
The following products were judged from among submitted products for the annual Best of ISE/Best of Market '21 awards. These winners reflect a commitment to our industry, not only...
Industry
Virtual Presence
In June, Almo Professional A/V announced an exclusive partnership with ARHT Media. The company is the global leader in the development, production and transmission of high-quality, low latency hologram...
Stay Connected
Sign up for Sound & Video Contractor Magazine, the Daily eNews, and follow us on social media for breaking news and analysis of AV products and technology. Unsubscribe anytime.