Products
VuWall TRx Version 3.1
The release of 3.1 is a major update to VuWall's centralized video wall management platform. The enhancements include: video wall stitching for unlimited-sized video walls and supports an SDVoE video wall by stitching Vustream 510 decoders; a redesigned UI...
Products
Planar DirectLight Ultra
The new fine pitch LED video wall displays offer always-on, high performance, high-resolution display experiences at pixel pitches from 0.6 to 0.9 millimeters for mission-critical and refined applications, ideal for both close viewing and high-color, high-brightness applications. The series...
Products
Thinklogical TLX1280
As the world's largest and highest-capacity matrix, the TLX1280 is a protocol-agnostic, non-blocking switch for complete, end-to-end routing of video, audio, KVM, USB and other AV and computer peripheral signals. Supporting 10Gbps of uncompressed bandwidth per port, the TLX1280...
Products
Jupiter Catalyst V
Catalyst V is ideal for small to minimum sized projects. Designed from the ground up to be compact, quiet and feature rich, it features the latest i9 processors from Intel and industry leading video wall boards. The Catalyst V...
Products
G&D VisionXS
This new line of high-performance KVM extenders support a bandwidth of 10Gb and video transmission for resolutions up to 4K. Initially, the German manufacturer will ship extender modules for KVM over IP; the roadmap includes solutions for classic KVM...
The Wire
Join The
[email protected]
The [email protected] is a free self-publishing platform for AV pros where you can draw attention to your installations, content, sizzle reels, thought leadership, blog posts, press releases, videos, and social media. Get your news and work in front of...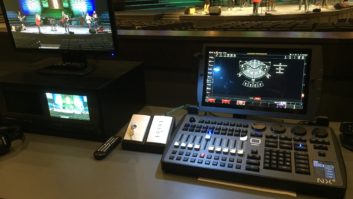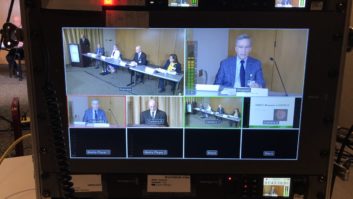 Industry
Open Mic: Software Matters
Systems contractors are still learning about and understanding all that digital signage can do. It's no longer a novelty, but rather, a dynamic medium for information that creates an...
Industry
Best of Market '21
The following products were judged from among submitted products for the annual Best of ISE/Best of Market '21 awards. These winners reflect a commitment to our industry, not only...
Industry
Virtual Presence
In June, Almo Professional A/V announced an exclusive partnership with ARHT Media. The company is the global leader in the development, production and transmission of high-quality, low latency hologram...
Stay Connected
Sign up for Sound & Video Contractor Magazine, the Daily eNews, and follow us on social media for breaking news and analysis of AV products and technology. Unsubscribe anytime.