Corporate
Case Study: Zones, WA
Zones is a global IT solution provider that delivers products and services to help companies complete their digital transformation. Headquartered in Auburn, Washington, Zones operates in more than 100 countries. In recent years, Zones faced a common technology challenge:...
Corporate
Case Study: The Beach Company, CA
When The Beach Company, a 75-year-old real estate development firm in Charleston, South Carolina, decided to relocate and modernize its headquarters, a brand new downtown mixed-use building called The Jasper presented the ideal location. The highly visible Charleston business...
Entertainment
Case Study: NFL Draft, OH
For the spring 2021 Draft, 32 NFL teams used the TVU Anywhere remote production app and TVU Grid, a cloud-based video distribution network, for footage of their Draft rooms during the three-day draft that began on April 29. Plus,...
On The Circuit
Cynthia Wisehart on Remote Schooling
As we go to press, the FCC announced $7 billion with a B to improve remote access for American students. Where there is money, there is opportunity. Not always in a good way. As we know, remote learning is...
The Wire
Join The Wire@SVConline
The Wire@SVConline is a free self-publishing platform for AV pros where you can draw attention to your installations, content, sizzle reels, thought leadership, blog posts, press releases, videos, and social media. Get your news and work in front of...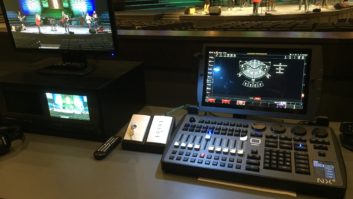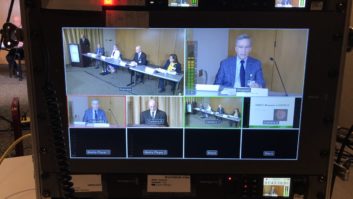 Industry
Virtual Presence
In June, Almo Professional A/V announced an exclusive partnership with ARHT Media. The company is the global leader in the development, production and transmission of high-quality, low latency hologram...
Stay Connected
Sign up for Sound & Video Contractor Magazine, the Daily eNews, and follow us on social media for breaking news and analysis of AV products and technology. Unsubscribe anytime.