Corporate
Case Study: Walmart, AR
Walmart relied on the disguise extended reality (xR) workflow to host two of its most important corporate meetings virtually for the first time earlier this year. The company needed to address a global audience of investors in its annual...
Markets
AVoIP Case Study: Chico Church and NDI
Bidwell Presbyterian Church in Chico, California has many digital offerings, including a mobile app and live video of its worship services available to all – offerings that went from impressive to critical during the COVID-19 global pandemic. "About two years ago we looked to...
The Wire
Join The
[email protected]
The [email protected] is a free self-publishing platform for AV pros where you can draw attention to your installations, content, sizzle reels, thought leadership, blog posts, press releases, videos, and social media. Get your news and work in front of...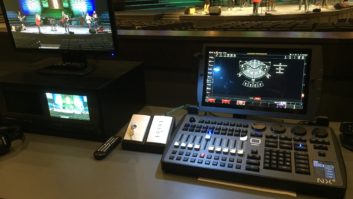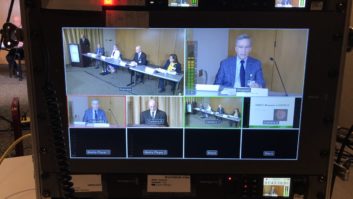 Industry
Open Mic: Software Matters
Systems contractors are still learning about and understanding all that digital signage can do. It's no longer a novelty, but rather, a dynamic medium for information that creates an...
Industry
Best of Market '21
The following products were judged from among submitted products for the annual Best of ISE/Best of Market '21 awards. These winners reflect a commitment to our industry, not only...
Industry
Virtual Presence
In June, Almo Professional A/V announced an exclusive partnership with ARHT Media. The company is the global leader in the development, production and transmission of high-quality, low latency hologram...
Stay Connected
Sign up for Sound & Video Contractor Magazine, the Daily eNews, and follow us on social media for breaking news and analysis of AV products and technology. Unsubscribe anytime.