The Wire
Cerami & Associates merges with Trinity Consultants
DALLAS, Jan.24, 2022 /PRNewswire-PRWeb/ –Trinity Consultants, Inc.®, an international EHS, engineering, and science consulting firm, announces the acquisition of Cerami & Associates, a global leader in acoustic and technology consulting. Widely regarded as a pioneer of the field since...
Products
AVoIP Case Study: UNC Esports Arena
The Carolina Gaming Arena at the University of North Carolina at Chapel Hill (UNC-Chapel Hill) is a place for students to come together, find others within the on-campus gaming community, and celebrate everything students do in the area of...
SVC Event
ISE postponed until May 10-13
Due to the rising number of Omicron COVID-19 cases in Spain, Integrated Systems Events has decided to postpone the event originally scheduled for February until May 10-13.
Products
AVoIP Case Study: Space agency control room
A world-renowned American spaceport in the Southeast USA has an existing control room space that monitors campus utilities. The existing video wall was driven by an older video wall controller solution that no longer met government requirements in terms...
ProAV Today
Researchers develop 3D printable OLED display
University of Minnesota Twin Cities researchers have developed what they say is the first fully 3D-printed flexible OLED display. Technology opens door to ubiquitous, more easily fabricated electronic screens. As summarized by Engadget, The new approach combines two methods of...
The Wire
Join The
[email protected]
The [email protected] is a free self-publishing platform for AV pros where you can draw attention to your installations, content, sizzle reels, thought leadership, blog posts, press releases, videos, and social media. Get your news and work in front of...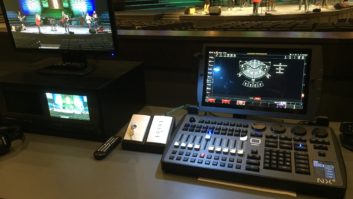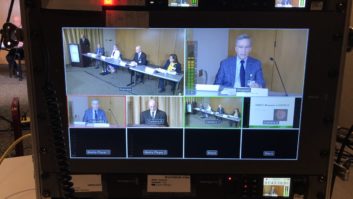 Industry
InfoComm Best of Show 2021
The annual Best of Show Awards honor products that actually displayed at our return to in-person InfoComm 2021. They were judged on site by AV experts who were themselves back...
Industry
Open Mic: Software Matters
Systems contractors are still learning about and understanding all that digital signage can do. It's no longer a novelty, but rather, a dynamic medium for information that creates an...
Industry
Best of Market '21
The following products were judged from among submitted products for the annual Best of ISE/Best of Market '21 awards. These winners reflect a commitment to our industry, not only...
Stay Connected
Sign up for Sound & Video Contractor Magazine, the Daily eNews, and follow us on social media for breaking news and analysis of AV products and technology. Unsubscribe anytime.