Entertainment
Case Study: Lahaina Civic Center, Hawaii
As the 2020 college basketball season was finally underway many teams were acclimating to playing in empty arenas and making unique adjustments. The 2020 Camping World Maui Invitational relocated to the Harrah's Cherokee Center in Asheville, North Carolina—and then...
On The Circuit
Cynthia Wisehart on the Oculus
There have been so many accomplishments in pandemic. Some of course have been heartbreakingly hard won and I try to never miss a chance to acknowledge the heroic and underappreciated healthcare workers. I hope for strength and healing for...
Products
SYNNEX VISUALSolv
The professional design, installation, and support group at Synnex combines certified AV and CE hardware and software expertise with comprehensive IT services and support skills. The focused team supports AV, digital signage, presentation, professional video, and security, providing assessment,...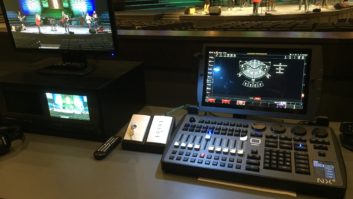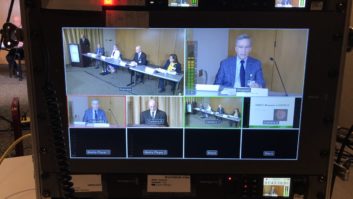 Industry
Virtual Presence
In June, Almo Professional A/V announced an exclusive partnership with ARHT Media. The company is the global leader in the development, production and transmission of high-quality, low latency hologram...
Stay Connected
Sign up for Sound & Video Contractor Magazine, the Daily eNews, and follow us on social media for breaking news and analysis of AV products and technology. Unsubscribe anytime.