Audio
Tech Roundup: Wireless Microphones 2022
Currently, one of the most dynamic areas of audio and video production is that of RF devices. At a crossroads of new encryption technology, shrinking bandwidth allocation and accelerated demand from performers, wireless microphone systems and their manufacturers face...
Education
Case Study: Full Sail University, FL
The flagship venue at Full Sail University was 10 years old, which is very old in AV years. For a school that uniquely specializes in equipping students for careers is audio and video technology, it was time to walk...
On The Circuit
Cynthia Wisehart on Hall Technologies
As we went to press on April 12th, 15 months after the name change from Hall Research, and just four months after moving to Dallas, Hall Technologies announced an equity investment by Michigan-based  Gun Lake Investments  (GLI) the non-gaming...
The Wire
Join The
[email protected]
The [email protected] is a free self-publishing platform for AV pros where you can draw attention to your installations, content, sizzle reels, thought leadership, blog posts, press releases, videos, and social media. Get your news and work in front of...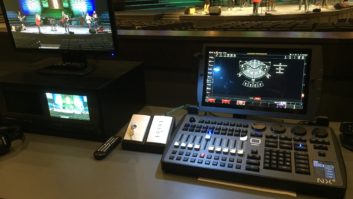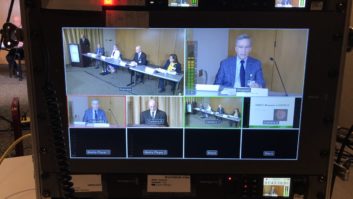 Industry
The Case for Dante and Open Standards
Excerpted from "The relationship between Dante, AES67 and SMPTE ST 2110" As of September 2019, all pieces of Audinate's SMPTE ST 2110 implementation were publicly available. This also updates...
Industry
InfoComm Best of Show 2021
The annual Best of Show Awards honor products that displayed in-person at InfoComm 2021. They were judged on site by AV experts from submitted products. A special congratulations to...
Industry
InfoComm Best in Market 2021
Best of Market acknowledges products that were unable to exhibit at InfoComm 2021. Products were judged virtually by AV experts. Congrats to the teams. Please note that we loosened some rules...
Stay Connected
Sign up for Sound & Video Contractor Magazine, the Daily eNews, and follow us on social media for breaking news and analysis of AV products and technology. Unsubscribe anytime.