Corporate
Case Study: 110 High Street, Boston
Located in Boston's Financial District, 110 High Street is a landmark building with Art Deco style architecture and a striking glass lobby. The owner, LaSalle Investment Management, engaged ESI Design to create a new identity and media experience for...
Corporate
Case Study: IAC, New York
When one of the world's largest high-resolution video walls was due for a technology refresh, leading media and Internet company IAC chose Christie CorePlus SeriesLED tiles, with a third-gen Spyder X80 driving the imagery. IAC occupies a striking Frank...
Corporate
Case Study: Canon Canada, Brampton
When designing their Brampton Showroom, the Canon Canada team wanted to create a meeting space that could support large gatherings in addition to small one-on-one meetings by incorporating a movable flat panel wall to span across the room. rp...
Corporate
Case Study: One Liberty Plaza, New York
Formerly the U.S. Steel Building, One Liberty Plaza is a 54-story office skyscraper in Lower Manhattan, New York City that is owned and operated by Brookfield Office Properties. The LEED Gold Certified building houses a mix of tenants including...
Entertainment
Case Study: The Barnes Foundation, Pennsylvania
The West Philadelphia coalition We Embrace Fatherhood, in association with the Mantua Civic Association, PC Radio Live and the Barnes Foundation, marked Father's Day weekend with a public art installation by Ken McFarlane that was projected onto the Barnes...
The Wire
Adder Advances KVM Extender Market
Adder Technology, a global leader in connectivity solutions and high performance IP KVM, today announced a new range of point-to-point KVM extenders, further strengthening its proven and trusted extender...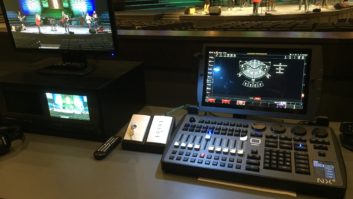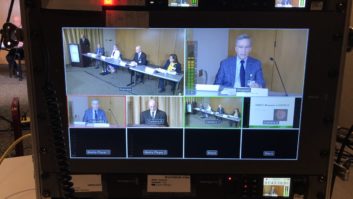 Industry
Live Streaming Comparison Guide
In this buyer's guide, I'll review the features offered by live streaming service providers in different categories, and factors to consider when choosing a service.
Stay Connected
Sign up for Sound & Video Contractor Magazine, the Daily eNews, and follow us on social media for breaking news and analysis of AV products and technology. Unsubscribe anytime.