ProAV Today
AVoIP Case Study: US Elections
World's top broadcasters leverage Vizrt software tools and graphics—enabled by Matrox SDI input/output video cards and ST 2110 network adapters—to deliver engaging, cutting-edge election coverage
SVC Event
IMCCA names 2020 UC Industry Impact Award recipients
New York, NY (November 17, 2020) — IMCCA announced the recipients of the 2020 UC Industry Impact Awards honoring organizations deserving of recognition for their contributions and outstanding support during the pandemic. The names, as selected by a panel...
The Wire
Extron ships in-ceiling subwoofer amp
Anaheim, California (December 2, 2020) – Extron is excited to announce the immediate availability of the NetPA U 8001 SUB. This ENERGY STAR qualified subwoofer amplifier delivers 800 watts in...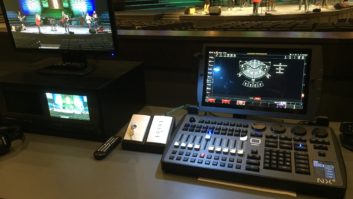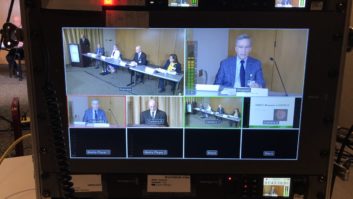 Industry
Virtual Presence
In June, Almo Professional A/V announced an exclusive partnership with ARHT Media. The company is the global leader in the development, production and transmission of high-quality, low latency hologram...
Industry
Live Streaming Comparison Guide
In this buyer's guide, I'll review the features offered by live streaming service providers in different categories, and factors to consider when choosing a service.
Stay Connected
Sign up for Sound & Video Contractor Magazine, the Daily eNews, and follow us on social media for breaking news and analysis of AV products and technology. Unsubscribe anytime.