Entertainment
Case Study: Spanish Ballroom, Washington
Last year, Nick Moon's design and integration firm Tone Proper AV installed a Bose Professional ShowMatch P.A. system at the Crystal Ballroom in Portland, OR. Venue owner and family-owned hospitality group McMenamins requested a repeat performance at its newest...
Entertainment
Case Study: Miami Symphony Orchestra, Florida
Miami is known for doing everything with a certain high style, and its symphony is no exception. Conductor Eduardo Marturet wields a Swarovski crystal baton, leading the orchestra through a repertoire that ranges from Brahms and Beethoven to jazz,...
Entertainment
Case Study: Nashville Underground, Tennessee
When Nashville Underground first opened its doors on Lower Broadway, the four-level, 40,000-square-foot music venue, restaurant, bar, and event space co-owned by singer-songwriter brothers Joey and Gavin DeGraw added a new and exciting justification for Nashville's Music City moniker....
On The Circuit
Cynthia Wisehart on Music and the Arts
Many of us are here in AV because of music and the arts. Right now live sound feels like longed-for past. I'm encouraged to see artists finding new voices and venues finding ways to support that through streaming. It's...
New Products
AVPro Edge Launches ARC Extender Kit
AVPro Edge, an AVPro Global Holdings company, is proud to announce an addition to an already extensive line-up of HDMI extension products with the AC-EX70-UHD-ARC. This transmitter and receiver...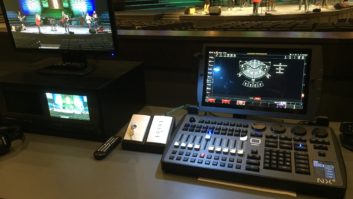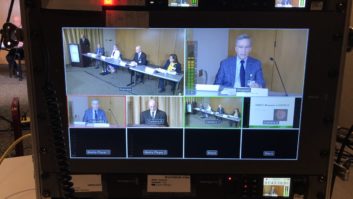 Industry
AVOIP at ISE 2020
AV and audio over IP have long been with us without the "Over IP" slogans. But like all technical transitions, reality trails innovation. The inflection point seems much closer now....
Stay Connected
Sign up for Sound & Video Contractor Magazine, the Daily eNews, and follow us on social media for breaking news and analysis of AV products and technology. Unsubscribe anytime.