Entertainment
Cinematic Community
Like many faith communities, Cherry Hills Community Church in Highlands Ranch, Colorado has found a new sense of mission in pandemic. As with so much adaptation and innovation these days, AV is a critical tool. Specifically, the artists and...
The Wire
Pebble announces key staff promotions
Pebble, the leading automation, content management, and integrated channel specialist, is pleased to announce the promotion of two of its key staff members. Marketing Manager, Alison Pavitt, is promoted...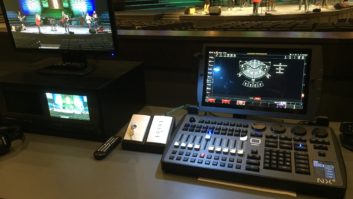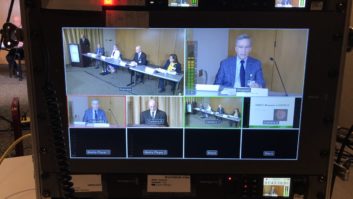 Industry
Virtual Presence
In June, Almo Professional A/V announced an exclusive partnership with ARHT Media. The company is the global leader in the development, production and transmission of high-quality, low latency hologram...
Industry
Live Streaming Comparison Guide
In this buyer's guide, I'll review the features offered by live streaming service providers in different categories, and factors to consider when choosing a service.
Stay Connected
Sign up for Sound & Video Contractor Magazine, the Daily eNews, and follow us on social media for breaking news and analysis of AV products and technology. Unsubscribe anytime.